WHAT'S HAPPENING
– JUNE 17 –
---
4 PM – PHOTOSHOOT FOR GRADS & FAMILIES
Grads and their families will drive up to Northside Church and will be able to get out of their car at a designated time and spot which is the Photoshoot area next to the church's outdoor shed to have their and their families' pictures taken. Photos will be distributed afterward to the grads and their families for free.
7 PM – PARADE
BCCA Grad Parade will take place on the same day and the grads in their decorated vehicles will gather at the back parking lot of our High School Campus to drive to Northside Church via Town Centre Park at 6:30 PM. Grads are encouraged to bring decorations for their vehicles.
Participants will head east on Christmas Way toward Westwood St, use the left 2 lanes to turn left onto Lougheed Hwy/BC-7 W, Turn right onto Pinetree Way, to David Ave, to Pipeline Rd., to Guildford Way W, onto Johnson St, Turn left onto David Ave, to Lansdowne Dr in Coquitlam and arrive at Northside Church.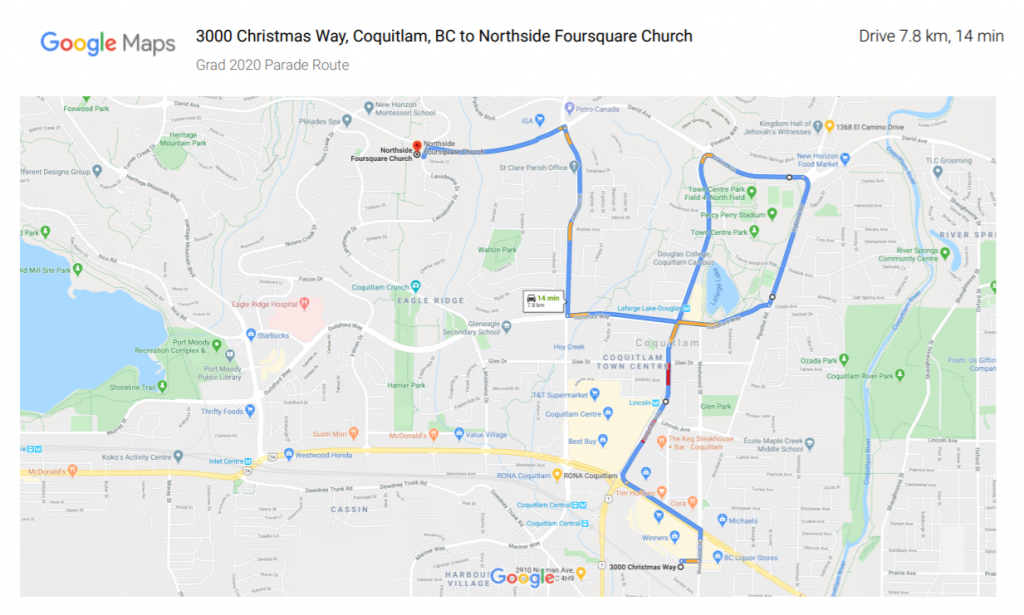 RESERVE YOUR SPOT